Question: I have a
1997 Olds Aurora
. I have been having trouble with it overheating. I can't
seem to find where the water temperature sensor is located. Can you please send me some kind
of information on the location of the sensor...a diagram would be great!


Answer:
That sensor is on the drivers side of the rear head. Very hard to see.
It is under the coolant crossover manifold. It screws into the lower portion of the head horizontally.
It is accessible from under the hood. It screws into the side of the head and points toward the
drivers side fender.

But, I am concerned that you want to replace the sensor for an overheat condition. In my
experience, I have not replaced many (if any) temp sensors for this. Most overheating conditions
are caused by cylinder head gaskets blown, low coolant from a water pump or radiator leak
(at the passenger side).

More
Car Repair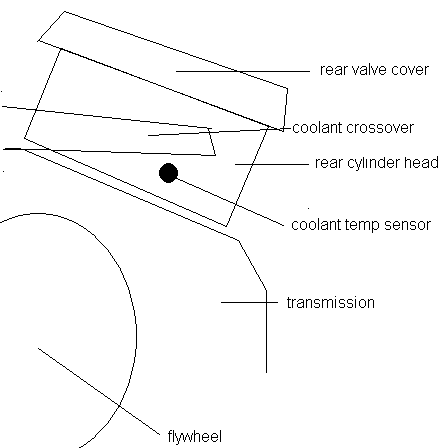 Other related articles:




;

---
Car Repair Help, Questions And Answers
World Of Wheels Electrical Testing Belt Diagrams Mustang Engine Overhaul All about Tires
© Copyright 2006 . JRKAZ,Inc.
Contact Us
Terms And Privacy Policy


Oldsmobile Aurora Coolant Temperature Sensor Location

Our Automotive Trivia Game- Asking question

1

of 10 with

0

correct answers.

---



???

True False