Problem with my 2002 pontiac Grand Am.
Why does my trac off light, service engine soon come on?
Repairs done prior = transmission flush.
Question = When the trac off light comes on, it makes a thump when it goes through the gears. It is in a
shop right now, but the light is not coming on and they don't know what it is.

---
Answer:
If the service engine light is or was on, then there IS a trouble code stored in the computer.
This is the key to finding out what system has a problem.

There are several engine light codes that can cause trans. Shifting problems.A common one is a code for
the Intake Air Temp sensor(IAT). A problem with the sensor, the connector unplugged, or the wires at the
sensor connector will give a code,and affect transmission shifting. P0112 or P0113 are the codes for the
IAT sensor.

Sometimes after an oil change, the sensor may have been left unplugged. Is sensor is plugged in, and
you have either of the codes above, see this link for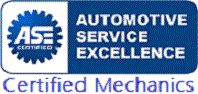 Pontiac Grand Am ABS Light And Thump Noise In Gear