Welcome to my page. I have been a General Motors
technician since 1993. I enjoy working on trucks and
SUV's as well as all our car lines. I have worked for
Oldsmobile, Buick, and Chevy.

I enjoy the outdoors on ATV's and snowmobiles,
and I am a NASCAR fan. I also enjoy time with my
family. Got a question- ASK ME !

GM Truck Technician
MW Page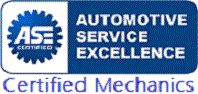 Mechanic MW Bio Page