1999 Chevy Cavalier.

2.2
Vortec

Replaced STARTER AND SOLENOID, REPLACED STARTER RELAY.
Question = CAR WON'T START WHEN i TURN THE KEY. If I JUMP IT WITH A JUMPER WIRE AT
THE STARTER RELAY IT WILL CRANK. I TESTED TO SEE IF THE SWITCH WAS HOT AT THE
STARTER AND WHEN I TURN THE KEY IT GETS HOT. ALSO DO YOU HAVE A WIRING DIGRAM
FOR THE STARTER AND SOLENOID ANY HELP WOULD BE GREAT .


Answer:
Not sure which wire at the starter you are referring to. If the purple wire at the starter is hot when the
key is turned to start, then the starter should turn. The large wire is always hot. If jumping the starter
relay does engage the starter, then you have a problem before the relay.

Possibly a
theft
s
ecurity
problem. If the theft/security light is on after you release the key after a try
to crank, but does not start - then you have a security problem. Be sure to check ALL fuses as well.

---
1999 chevy cavalier
2.2

Repair work done prior = basic tune-up and fluid changes, brakes,shocks,struts,Etc. No mechanical
engine failure till now
Work done to repair this problem = check fuses,other keys,battery is good,installed new ignition switch
still no crank notice now anti theft light on with key on.
GM tech = any
question = what to start working on to fix my problem

GM Tech
JK:
You can try to do a theft re-learn procedure. But, that may not work because there is a problem in the
theft system.
May need the sensor for the theft system. Some diagnosis with a schematic and a
volt / ohm meter
would
be needed, as to not just guess at parts.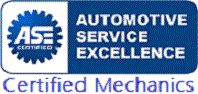 1999 Chevy Cavalier Will Not Crank Over