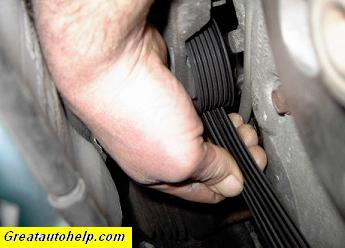 Inspect your serpentine drive belt every 10,000 miles. Look for cracking.
Small cracks are normal. Large, deep cracks are a sign that the belt should be replaced.




;

Car Repair Help, Questions And Answers
World Of Wheels Electrical Testing Belt Diagrams Mustang Engine Overhaul All about Tires
© Copyright 2006 . JRKAZ,Inc.
Contact Us
Terms And Privacy Policy


How To Inspect The Serpentine Drive Belt